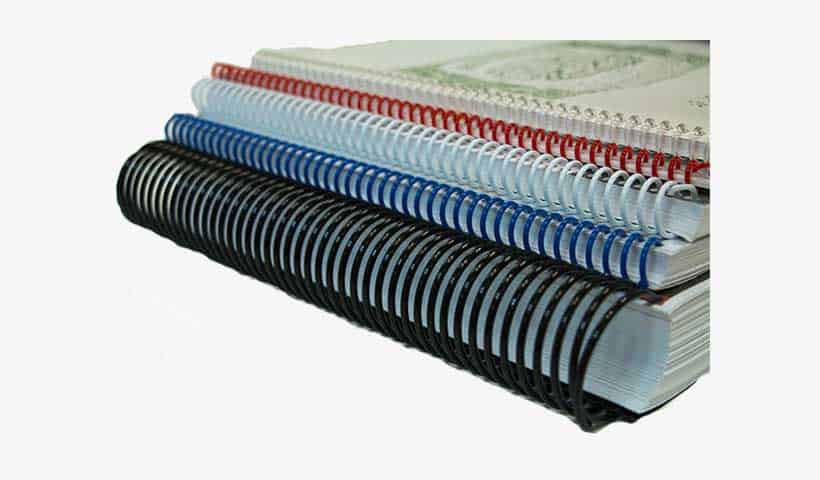 Spiral Coil Books
Need a durable way to present a professional image to clients and prospects? Looking to hand out branded reports, catalogs or booklets at your next company presentation? If so, coil binding could be the right product packaging solution.
Spiral binding also known as coil binding is one of the most common and economical bindery options. It is one of the ideal book binding styles available to bind your book. This type of book binding style is mainly used for creating documents, reports, proposals, calendars, booklets etc.
What Can Coil Binding Do For You?
Professional Look
Durable
Ease of Use – coil binding allows the book to open flat on a desk and offer 360 degree rotation for easy access to all pages.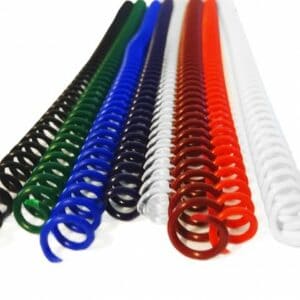 Spiral (or Coil) binding book printing is great for instruction and repair manuals, cookbooks, directories, handbooks, guides, and other reference materials. Coil binding is also referred to as Spiral book binding. Spiral book binding uses a plastic coil that is...
Punching holes in the paper to prep for inserting the color coils!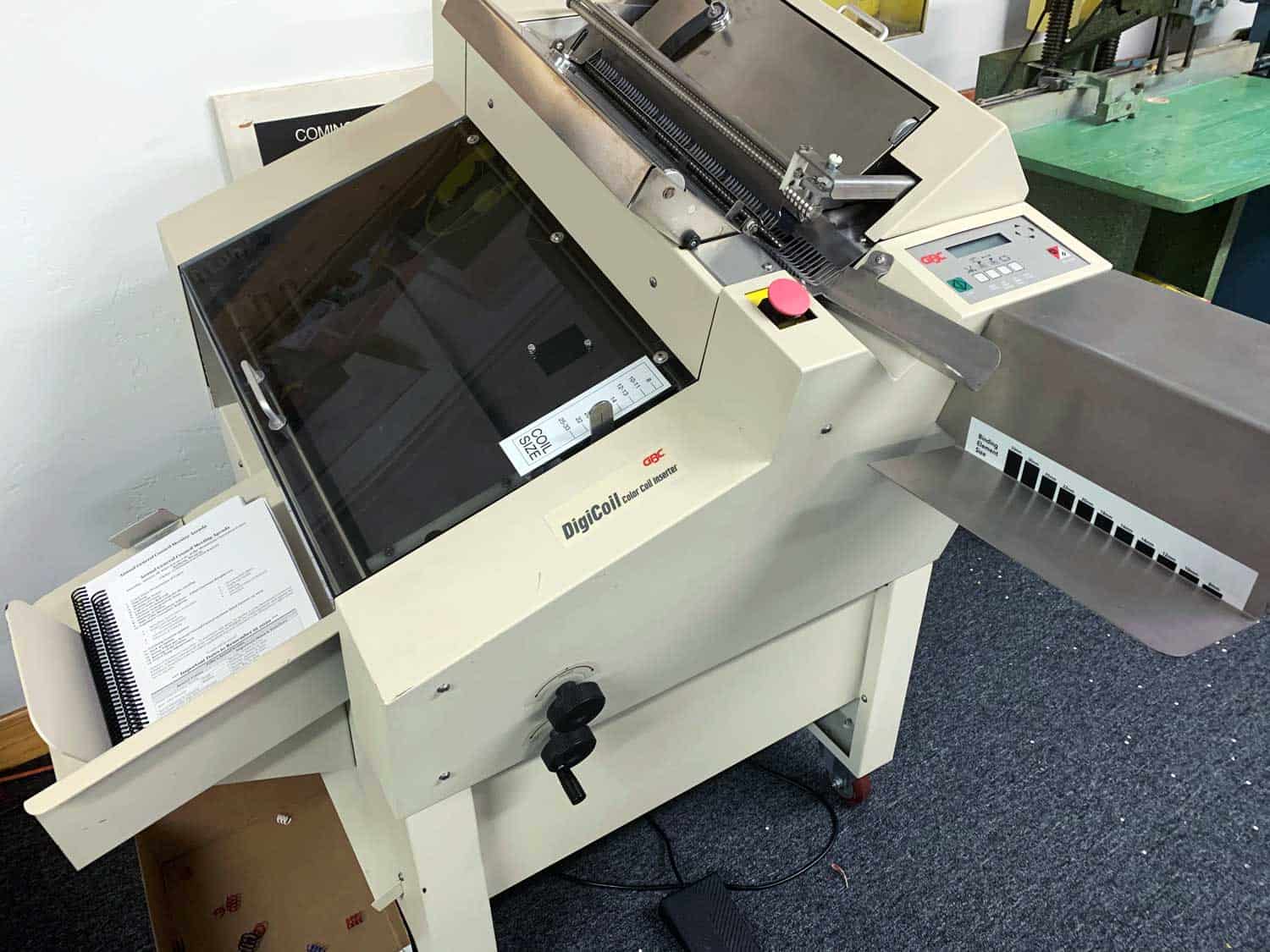 Color coil insertion machine