Digital Marketing Agency
Print Plus Web focuses on growing your business successfully with online marketing services. Whether you want to increase conversions, traffic to your website, or both, we can help you design an Internet marketing campaign that can help you reach your goals.
Web Analytics (Google and Facebook)
Google AdWords
Google Tag Manager
Google Search Console
Social Media Marketing and Engagement Strategies
Search Engine Optimization
Structured Data Markup For Search Engines
Landing Pages
Online Search Strategies
Digital Content Management
Web Campaign Management
Hootsuite Platform and Social Media Marketing Certified
Facebook Messenger Marketing
Chat Bot Development
Email Marketing
Heuristic Analyses for Landing Pages and Websites
Heat Maps help understand your average website visitor better.

They provide a layer of color over your website pages that indicate 'hot' and 'cold' areas from your visitors.
The parts of your site that get the most attention from visitors will be highlighted in red.Less engaging sections will show up as unhighlighted, or in cooler colors such as purple, blue, or green. Orange and yellow typically indicate areas of moderate interest, where only some users have taken the time to view content.  Which buttons get clicked the most and which ones do not?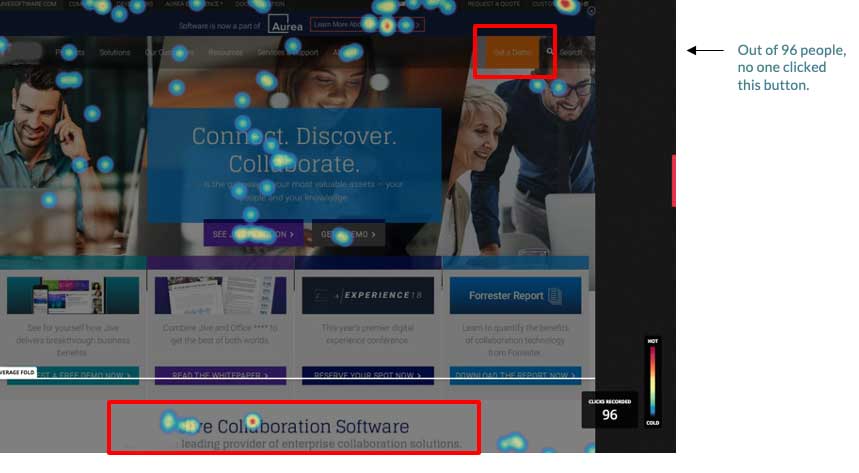 Google Pay-Per-Click (PPC) Marketing
Google PPC marketing can be a cost-effective way to quickly drive traffic to you website. If you are new to PPC marketing or have had limited success with it, let our experienced team setup, manage and track your PPC campaigns. We can work with any size budget and get you up and running quickly.
Search Engine Optimization
 Search engine relevancy is the most important aspect of your web presence. 
To make your website visible where users search for related products and services can be extremely rewarding for your business. We work with each business individually to identify optimization opportunities and create a plan to drive more customer traffic to your website. There are no magic switches to be thrown or special Google tricks involved, just hard work, experience and a strategic plan of attack.   We can help you plan and implement an organic campaign to help leverage your placement on your desired keywords. 
Are you utilizing Social Media to promote your site?
You should be.  With hundreds of millions of built in users visiting these sites everyday you need to be on-board.  In addition to optimizing your site for regular traffic from searches social media allows you a built in platform to siphon even more traffic to your site.  Our team can help you setup any of these services including Facebook, Youtube, Twitter, Flickr, and on and on.  Integrating these social sub-sites into your actual site will increase traffic and allow you to target content and news announcements to specific audiences.  We can also help you configure and manage these sites along with their internal advertising engines to add even more value to your visitor base and increase interest in your products or services.
It's time to get your business social! If done correctly, social media can be a very effective way to quickly spread the word about your business. It will take more than setting up a Facebook page and making a few posts, but the rewards can be tremendous. We can help you setup and implement a strategic plan to meet your goals.